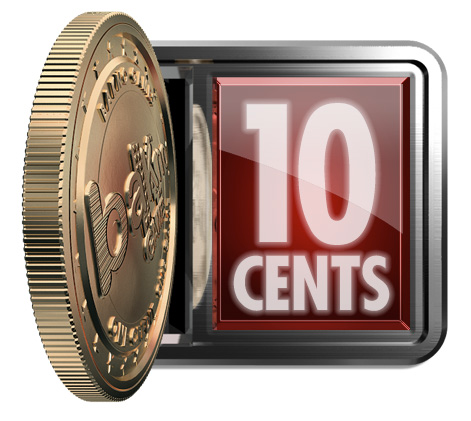 Game coins, just like you used at the arcade, are an alternative way to pay-as-you-play instead of purchasing a full license – and a convenient way to fully try all of baKno's games. Game coins are sold in packages, with each coin valued at 10 US cents. Packages are available in bundles of 10, 20, 30, 40 and 50 coins, each sold at US $1, $2, $3, $4 and $5 respectively.

Once you purchase coins, you will receive an email with a Key Code to be entered on your game exactly as if you had purchased a license. This key code will unlock the same amount of plays as coins purchased.

During play, at the moment you reach the trial limitation, one of your coins is deducted with a distinctive sound. You can continue playing until the end of that play. Remember that you must be connected to the Internet when playing with coins, so that the game can verify your current coin balance.