Pinball HD reviewed by The Apple Clan
22/12/11 09:01
Pinball HD makes the most of everything the iPhone has to offer to create a nice, very smooth gameplay experience that flows well and is not at all herky jerky. The camera control feature is neat, allowing you to see the table from all angles. The controls respond well, although I had a better experience on the iPad but again, that is just the way it goes.
Nice graphics and smooth navigation aside it is the "extra" features that got me excited about this app. Attractive, colorful visuals are nice but if you cannot do very much with them it gets pretty old pretty fast. The fact that a lot of pinball apps limit you to x number of tables (often with the chance to get x more as an in app purchase) is fine but with Pinball HD you gain access to unlimited tables.
How? Because of the table creator. Pinball HD lets you take all kinds of elements and use them to create your own table. It is the same concept as the level creators in console games like Little Big Planet. And once you have created your own table you can share your artistry and skill online, letting other play your creation while you give theirs a try.
Motorbike reviewed by OneClickMac
14/12/11 17:04

Motorbike fulfills every boy's dream of becoming a skilled and daring trials biker, facing deadly obstacles and challenging jumps. Thankfully, this virtual sport doesn't require the many months of training and exercise to become a professional in real life. Just a bit of stern dedication and a lot of time. It runs amok with it's the adrenaline-pumping gameplay that just brings you back for more and more.
The in-built level editor is very comprehensive and gives you free reign over what obstacles you want to include, the shape of the landscape and the starting position of the player. You can start anew or find a track online which you can edit to your liking. The 800 user-generated tracks are guaranteed to keep you busy for a long time.
To sum up, it's crazy fun flipping over bombs and catapulting across chasms, and the controls are spot on. The core gameplay is solid and challenging and the huge amounts of content available will keep you addicted for hours on end.
NEW GAME - Pinball 8.0
27/11/11 15:23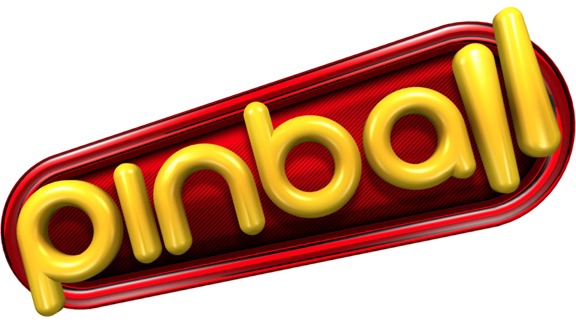 Totally redesigned Pinball game with an amazing new feature: a Table Editor for you to create and play your own tables. Pinball comes with 10 original tables and a growing number of online tables created by players around the world.
Experience tons of amazing effects in this original, highly entertaining Pinball game. With realistic physics, cool sounds and unlimited tables, Pinball will have you coming back for more. Just give it a try for free.
This new Pinball version is free for all current license holders. Just need to download and unlock with your credentials. An iOS version called Pinball HD will be released soon as a free upgrade as well.
Motorbike HD reviewed by The Apple Clan
28/10/11 00:50

This app certainly deserves the HD part of its name! Motorbike HD boasts realistic physics and great graphics. To begin with, the tracks are set in gorgeous natural areas. Under the app's settings, you can choose which terrain you would like to race on–mountain, desert, and coaster. The mountainous region, for instance, is set in green mountains, with looming mountains in the backdrop. Even though iPhone screens are small, you can get into the whole feel of the game and seem like you are actually there.
Besides life-like settings, the bike movements, the track, the obstacles littered about, the bikes themselves, and even the riders all appear realistic. The bike moves right with the track's terrain, your rider's movements coordinating with all the jolts of the ride. Whenever you crash, the rider falls off and rolls along as if he or she had actually crashed.
The highlight of the gameplay includes the track editor, where you can use the same tool the creators used to make the original tracks. You can customize current tracks or completely make your own. Set the terrain and the height of the track. Then include as many obstacles as you like. Save them to play yourself, or upload them online for others to play, too. This editor, along with a constant array of tracks, gives this app a 4/5 in gameplay.
Motorbike Celebrates 500 Online Tracks
30/09/11 19:47

Special thanks to all track builders who create these amazing tracks so we can all enjoy an endless Motorbike.
100% Lion Compatibles
23/07/11 13:23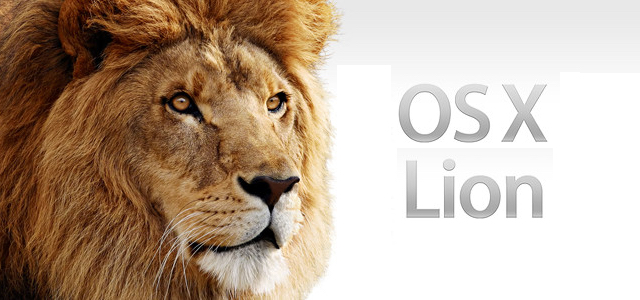 All baKno games are compatible with the latest operating system OS X 10.7 from Apple. You can download and try our games with confidence. And if you already own a baKno game, it will keep working without any necessary change after you upgrade your operating system.
Motorbike reviewed by Apple Customer Reviews
03/06/11 09:16

Motorbike ist ein realistisches, kniffliges Motorsport Game für den Mac. Deine Aufgabe als Motorradfahrer besteht darin verschiedene Parkure abzufahren. In den Parkuren sind viele Hindernisse und Schanzen die deine Fähigkeiten auf die Probe stellen und dabei hilft nicht immer voll aufs Gas! Manchmal ist Maßarbeit gefragt, denn du musst Punktgenau auf einem Plato landen oder dich geduckt so durch ein Rohr zwängen.
... Mein Fazit ist, dass Motorbike eine menge Spielspaß bietet und durch den Editor kann jeder seine eigenen Vorstellungen eines kniffligen Levels verwirklichen. Deshalb bekommt Motorbike von mir eine Empfehlung für alle die das Egoshooter rumgeballer satt haben und statt dessen lieber mal einen Kniffligen Parkur mit dem Motorrad abfahren.
Island Racer reviewed by AppStoreArcade
01/06/11 11:53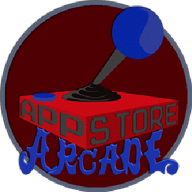 Finding innovation in any genre tends to become equivalent to searching for a needle in a haystack, nevertheless baKno has not only achieved this with including a incredibly deep level creator in Motorbike, we now witness baKno pushing the racing genre by including an extraordinary randomized track creator in Island Racer.
...This feature goes way beyond anything that we imagined here at the studio, instead of courses that would be reminiscent of a flat slot car track, the tracks themselves are unique with each creation (ohh, and it creates these tracks fast!).
...We have often experienced gimmicky in innovation but we can happily say that's not the case here. The randomized track creator is acutely executed giving you limitless tracks and we hope to see more of this in future games.
Motorbike reviewed by MacTrast
29/05/11 21:46

The game is not massive, but with a track editor and online feature too, then its size will be determined by its love of the public and their dedication to creating some great tracks. I have already played a few of the online tracks and the quality is already surprising. The game has a simple track editor which you can get to grips with very quickly and easily.
Being that this is a trials game I guess the most important part are the physics of it all. Thankfully they seem to work fairly well with barrels feeling weighty, wooden beams pivoting well depending on the location of your bike etc. You use the arrow keys of up to accelerate, down for reverse, space to break and left and right to shift your weight accordingly.
Island Racer in Applicando
25/05/11 13:58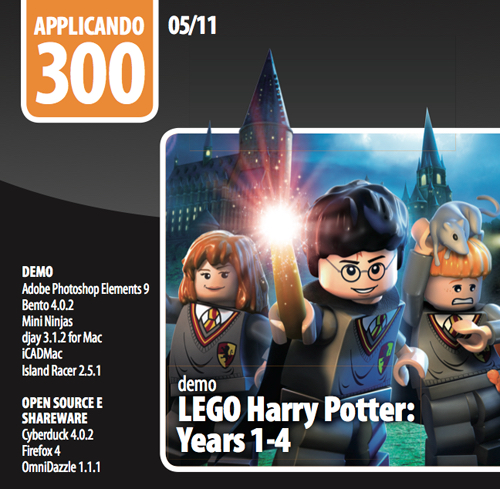 Applicando is the most popular Mac magazine in Italy. They decided to include our Island Racer game within their cover DVD.
Motorbike reviewed by AppStoreArcade
21/05/11 08:52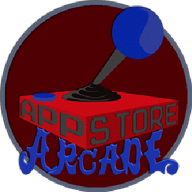 Motorbike is one of those, I hate saying this because it sounds cheesy but 'easy to play but hard to master' games. The first few courses ease you into the simplicity of the games physics then ramps up the difficulty by having you traverse on some of the most demented courses ever concocted.
... While there's plenty of pre-created levels to conquer, there's also an intuitive stage creator that allows you to create everything that's used in the pre-made courses. Yes, everything including the terrain. The ease of creating your terrain is absolutely brilliant. Placing the objects incorporates a very friendly UI interface as well; that's as simple as dragging and dropping (I love clean-lined UI) ...
Motorbike is an addictive physics racer that anyone can pick up and play. Plus we love the track editor and the healthy community.
NEW GAME - Motorbike
09/05/11 16:06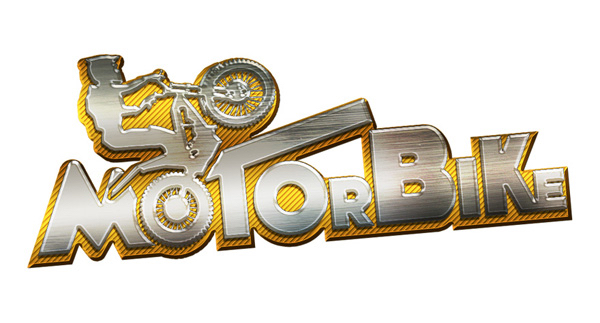 Are you ready to ride? Put on your boots, gloves and helmet, and kick-start your motorbike.
Motorbike comes with 40 original tracks, a growing number of online tracks and a track editor to create you own tracks and share with other players.
Select from different landscapes and pilots. You will find Motorbike easy to play but hard to master. Just give it a try for free.
Billiards reviewed by Atulo
28/03/11 08:27

Continuando na resenha de aplicativos e jogos para Mac, que tal uma partida de bilhar? Produzido pela baKno, Billiards é um jogo de simulação com cinco jogos diferentes. Neste aplicativo podemos jogar 9-ball, 8-ball, Straigh, 3-balls e Snooker. Tudo com mesa personalizada por nós, tal como a cor do pano. Os gráficos, como podem ver pelas imagens, são fantásticos e o jogo desenrola-se todo num ambiente 3D. Os controlos no jogo são todos nossos, não estando nada dependente do CPU, e a física emprega no motor de jogo é bastante semelhante àquela das mesas de jogo reais. Além disso Billiards permite jogarmos sozinhos, ou desafiar alguém na internet. O jogo já existia para iPhone e iTouch, e está agora também na Mac App Store por 4,99US$. O jogo está muito bem conseguido, com boa mecânica de jogo e bons efeitos sonoros.
NEW GAME - Crazy Toad
24/01/11 21:14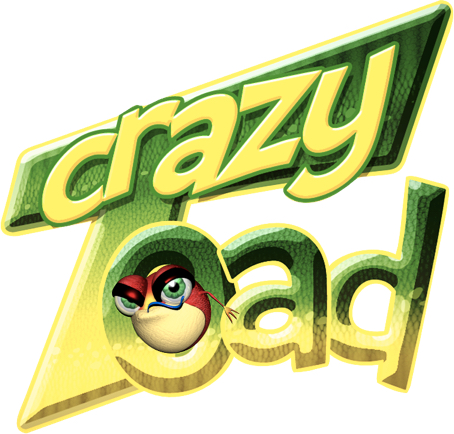 A breakout style game with a fun twist. In Crazy Toad you control an old gnome who is carrying a huge mushroom, and your objective is to keep up with the bouncing toad, not letting it fall to the ground.
The objective is to finish each level either by breaking all the blocks or by reaching the elusive spider.